Designing a Life you Love
---
While moms may have one of the most fulfilling jobs, it can often be thankless, unrelenting and isolating. (And amidst all that it can be difficult to maintain a strong sense of self.) Join us to talk about how to (re)discover your values and live a life that is authentically yours. In this session we'll reflect on activities that make you feel energized and explore areas where you can give yourself permission to experiment and expand.
Speaker: Jessie Arora
---

September 21, 2022
12:00 PM EDT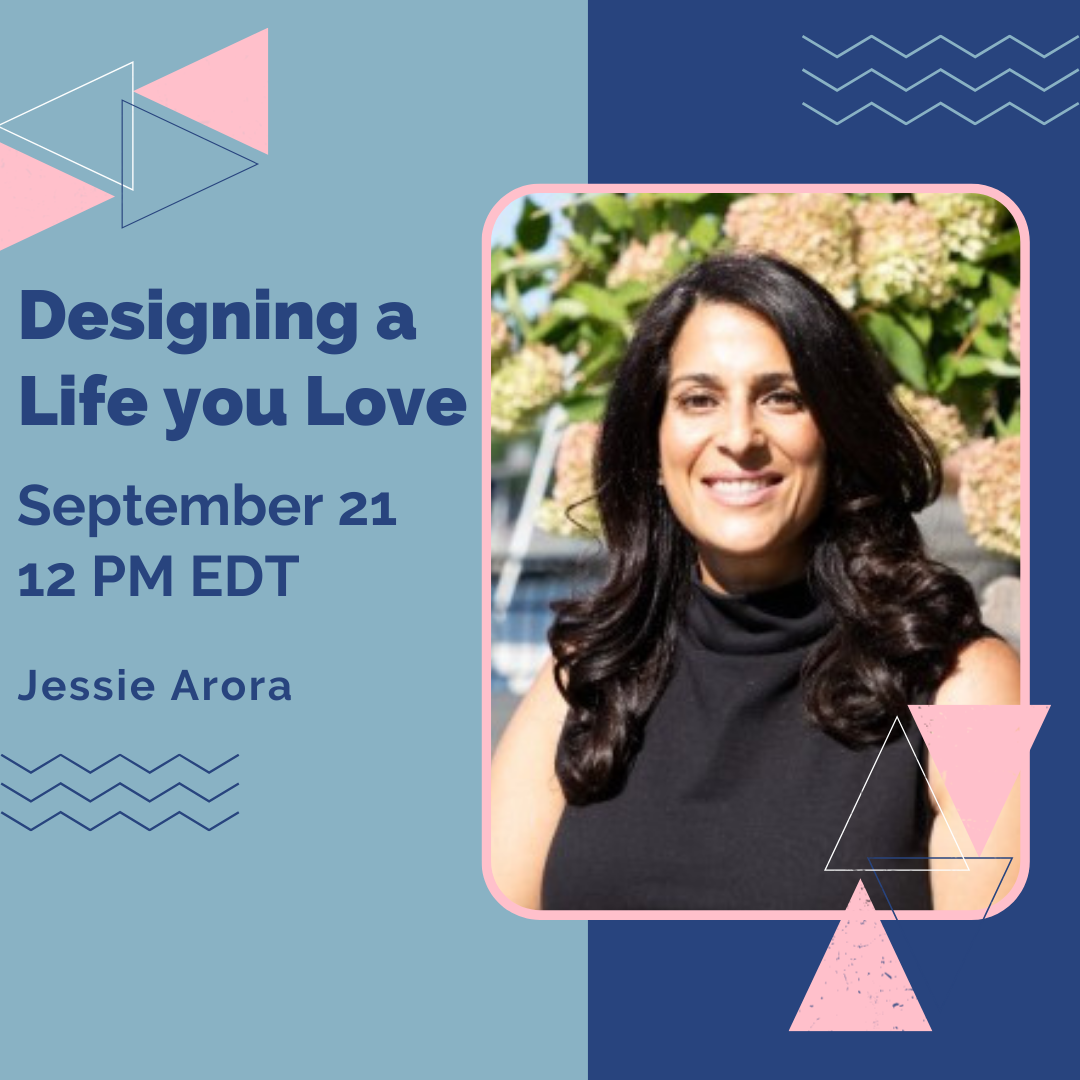 Meet

Jessie
Coaching & Hosting
Jessie Arora is a non-profit leader, startup founder and angel investor who is passionate about empowering women and girls. She spent 15+ years focused on the intersection of education and technology with experiences at Google, Citizen Schools & the first Executive Director of Wogrammer.org. As a mom of three, and a former entrepreneur and tech employee, she intimately understands the challenges of modern motherhood. More recently she is sharing her energy and expertise through her coaching practice. Learn more, read testimonials, and sign up for a free 30-min Discovery Session at jarora.me.